Racing just finished in Shanghai, China for the 2019 China International Women's Match Race
Racing has finished in Lysekil, Sweden for the 2019 Women's Match Racing World Championship / Lysekil Women's Match!
Racing has finished in Le Havre, France for the Normandie Match Cup 2019!
The 2019 season is well underway!
Check out the upcoming events and view the results, videos, news and photos from all of the past events with the links – here –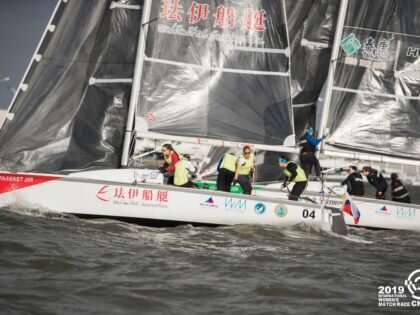 October 15, 2019 - 0 Comments
Tense prestart action between the Russian Seven Feet Team (near boat) and the French Match in Pink by Normandy...
6 – 10 June 2019 | Le Havre, France

5 – 10 August 2019 | Lysekil, Sweden

11 – 16 October 2019 | Shanghai, China
The future is here.
The WIM Series, the first and only professional sailing series for women,
enters its seventh year, docking at four locations around the world.
View movie in fullscreen